06 Jun 2020
9:30 AM - 8:00 PM
The Ultimate Step-by-Step Guide to Starting Your Own Business™ Course

The Ultimate Step-by-Step Guide to Starting Your Own Business™ course is an all-inclusive small group weekend workshop in Beverly Hills, California conducted by Kareem Assassa who shares his extensive experience in entrepreneurship and provides participants with the knowledge, tools, and confidence to successfully start their very own business.
In this comprehensive business startup workshop, you will learn everything from A to Z to launch your own business from scratch. You will learn what it is to become an entrepreneur and you will discover how to transition into entrepreneurship. Additionally, you will learn how to build a business from the bottom up while immersing yourself in the course topics. As an attendee, you will develop and share your ideas with other participants in this workshop as well as take part in individual and group business exercises.
Lastly, participants will acquire The Ultimate Step-by-Step Guide to Starting Your Own Business™ Startup Checklist, which itemizes every critical task to successfully start a business so you can map out your entire start-up strategy. Upon completion of the course, participants will have the information, confidence, and know how to start their very own business.
PLUS, WE HAVE 3 SPECIAL GUEST SPEAKERS WHO ARE COMING TO SHARE THEIR TOP BUSINESS STRATEGIES WITH YOU!

June 6 – 7, 2020 | Saturday – Sunday | Beverly Hills
Sign Up Today!
---
Course Agenda
Day 1 | Saturday
9:30 AM – 10:00 AM: Registration, Breakfast & Networking
10:00 AM – 11:30 AM: Welcome and Introductions
Defining your success

Funnel method

Knowing your numbers

Goal setting
11:30 AM – 1:30 PM: Are You an Entrepreneur?
What is an entrepreneur?

What kind of people are entrepreneurs?

What does it take to become an entrepreneur?

What makes entrepreneurs successful?

Are you willing to fail?

Success is the sum of all of the lessons learned from failing

If you can't face failure then you'll never meet success

Fear is a state of mind

Failing is the most important part of succeeding

Failing is only considered losing the moment you give up

Do you have what it takes?
1:30 PM – 2:30 PM: Lunch
2:30 PM – 6:30 PM: Defining Your Business Plan – Break Out Session
What is your business idea?

What are the products or services that you will sell?

What is the purpose of your business?

What problem does your product or service solve?

What is your mission and vision statement?

Who is your customer?

Defining your market

Understanding your competition

Factor of 3

What makes your product or service better in the market?

Pricing, reliability, quality, ease of convenience

Market research exercise

Comparison in the market

Assessing your risks

Finding the love in your business

Are you ready to sell?
Day 2 | Sunday
9:30 AM – 10:00 AM: Breakfast & Networking
10:00 AM – 1:30 PM: Defining Your Strategies
Startup strategy

Organizational structure

Defining roles

Pricing strategy

Sales strategy

Operational strategy
1:30 PM – 2:30 PM: Lunch
2:30 PM – 4:30 PM: Defining Your Strategies
Marketing strategy

Branding strategy

Website strategy

Advertising and SEO strategy

Promotional strategy

Legal strategy
4:30 PM – 6:00 PM: Connecting With Your Clients – Break Out Session
Effective communication

What our clients are buying

Juggling client emotions

Getting clients to identify with you

Reading the signs

The Golden Rules of First In Last Out™
6:00 PM – 6:30 PM: Final Checklist Review, FAQS and Wrap-up
6:30 PM – 8:00 PM: Mixer & Networking Party
---
Course fee $475 includes:
Course attendance

Breakfasts, lunches and networking dinner

The Ultimate Step-by-Step Guide to Starting Your Own Business™ Workshop Training Booklet

Customizable forms including business start-up forms, real business plan template, operational and administrative documents

The Ultimate Step-by-Step Guide to Marketing™ Handbook

Online instructional videos

1-Hour Business Phone Consultation with Kareem Assassa ($225 value)

A certificate of training completion will be awarded at the conclusion of training
---
About the Instructor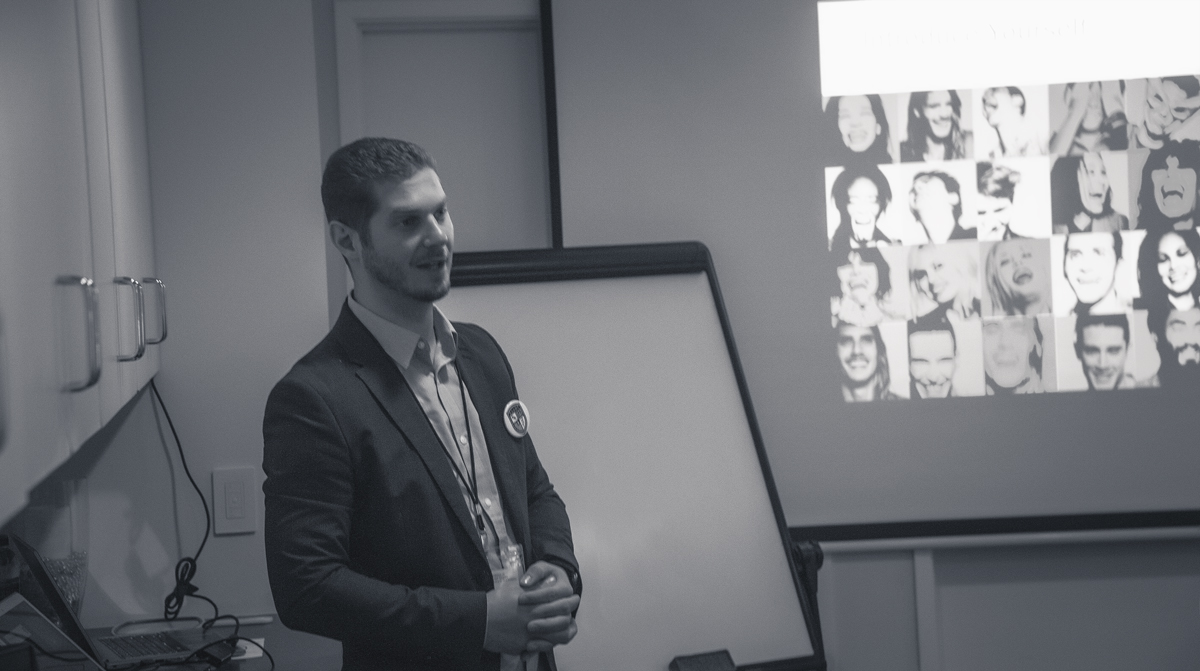 Kareem Assassa is a natural born entrepreneur. He left his last year of high school to join the workforce and acquired his first job as a cell phone salesman in a kiosk at a mall. He learned how to manage constant rejection in sales and thrived within the retail environment. His natural sales abilities lead him into a medical diagnostic equipment consultant role. At the age of 19, he became the youngest consultant for a medical diagnostic company in Beverly Hills and created a six-figure income by the end of his first year.
At the age of 22, Kareem Assassa decided to pursue one of his childhood dreams and started a professional production studio. He began producing, recording, and mastering music across several genres. He produced and recorded hundreds of tracks with recording artists from all over the world. Kareem cherished music more and more as a listener and so he invested most of his energy into his own professional development. Over the next several years, Kareem's love for sales continued to thrive, as did a newfound hobby. While visiting his camera enthusiast cousins in Europe, Kareem was introduced to photography. He immediately immersed himself in it.
His new hobby quickly developed into a profitable passion so at the age of 25, Kareem Assassa started his second business. His photography became most popular amongst the affluent of Beverly Hills. He was often requested to photograph renowned entrepreneurs and key industry leaders. He befriended many of his clients and was wildly curious to learn about their journey to success. He sought mentorship and was inspired to pursue a college education. He immediately decided to pursue a degree in organizational leadership with a specialization in project management. He graduated with honors within 18 months of beginning the online degree program.
Motivated to apply his newly acquired knowledge, Kareem Assassa transitioned into a business development role in a leading cosmetic surgery training association and expanded his professional network in Beverly Hills. His educational foundation served him well as he thrived in his role. Using his project and operational management knowledge, Kareem overhauled the entire operation and secured international partnerships that drove the association into the global market. With a personally deepened appreciation for online education, Kareem revisited his love for entrepreneurship at age 32 and helped create the world's first online academy dedicated to the field of aesthetic medicine, dental aesthetics and cosmetic surgery training. In addition, he started a specialized business and project management consulting firm that has been dedicated to helping entrepreneurs pursue their business goals.
Kareem Assassa currently serves as the Co-Founder & CEO of International Academy of Aesthetics, Founder & CEO of Pursue Solutions, Founder of The Beverly Hills Photographer, is a Keynote Speaker for The American Association of Aesthetic Medicine and Surgery and works with The Global Licensing Group within the licensing industry.
Sign Up Today!
---
Questions? Send us a message
The Ultimate Step-by-Step Guide to Starting Your Own Business™
The Ultimate Step-by-Step Guide to Starting Your Own Business™